Haiku Love Poems
for All Love Situations
Be it that you're looking for haiku love poems on dating, relationship, wedding or marriage, you'll find them all here.
I've never attempted to write any haiku before till I started to write for this page.:-) Once I started, I didn't stop till I hit 41 of them. Incredible!
Two years ago, I didn't even know what a haiku is. It's my friend Tanja Cilia who introduced me to haikus. Tanja is such a creative soul and like a haiku-generating machine, she churns out one haiku after another covering a wide range of topics. It's as if inspiration floats to her from thin air! You can look at her extensive collection here.
Simply put, haikus are 3 lines short poems. Traditionally, a Japanese haiku follows a 5 syllable - 7 syllable - 5 syllable metrical format with a seasonal reference. Ah... but I'm writing it a little differently here. I still played within the 5-7-5 structure, but it's to find the right words to describe an observation, a fleeing moment, and feelings about love before it all escaped away forever...
You should try writing a haiku one day if you've not done so. I tell you, it's so much fun! It's like eating your favorite snack, once you had a bite, you wanted more and more bites! Surprise your girlfriend/boyfriend, your partner or your spouse with a haiku or two!
Romantic Love Idea - Set up a love haiku challenge session. See who can come up with the most haiku love poems within 30 minutes. The winner gets to pick the next date venue! That's a great way to celebrate love!


Love Haikus About Online dating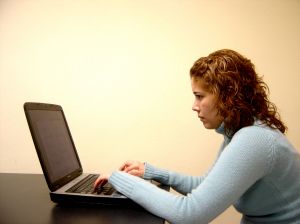 Should I should I not
Dip into online dating
An untamed frontier



Many choose not to
Expose real identities
Assume cool nicknames



So many profiles
Eyes scanning photos and text
Whom should I write to?



You got new message
Anything is possible
Keep an open mind



Formalities done
The guessing game had began
Do I quit it now?



Wish I have third eye
Players and scammers keep out
Let this be friendly



It's a mindless game
Playing about like a sleuth
Reveal your real self!



Actively chatting
Learning about agendas
No longer naive



The date had been fixed
No idea of how you look
Blindness of online dating



A positive friend
My biggest gain in this game
Made it all worthwhile



Copyright © 2009 Fion Lim. All rights reserved.



Love Haikus For Valentine's Day
Return to Top of Page



Return from Haiku Love Poems to Homepage