Very Short Love Poem
Looking for a very short love poem to put into your greeting card or send as text message to your beloved? Here's some to help you express your feelings.
If you don't find one that fits exactly what you want to say, why not let these inspire you to write your own?
You can even modify and customize it to make it perfect for your personal use.
Each of these poems is 5 or less in lines. Enjoy!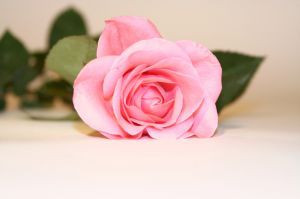 Loving Kindness
The one we most love
We sometimes hurt
The one we most treasure
Blooms well with kindness
by Fion Lim



Progressing Interest
First a gentle hug
Next a soft peck on cheeks
Then a kiss on the lips
On three separate dates
Signaling your romantic intent
by Fion Lim



New Experience
You knew a fresh experience
Was the order of the day
Smugness written on your face
As you saw how your efforts
Put sheer delight across my face
by Fion Lim



Standing Next To You
Standing next to you
Glancing sideways up at you
I caught a smile on your face
Definite fondness in your eyes
by Fion Lim



Simple Like Water
About your first impression of me
You stated I'm plain and simple
Rendering me speechless
You followed up with
Simple like water, you need it everyday
by Fion Lim



Natural Sensuality
Embracing the sweetness
The giggles and the playfulness
Turn a woman into a bewitching one
Tantalizing the senses of a man
Drawing him to her natural sensuality
by Fion Lim



Hand Upon Hand
As I laid on soft green grass
You laid right next to me
You put your hand upon mine
Sealing the moment in bliss
by Fion Lim



Faces in Clouds
Looking up at clouds
I pointed out to imaginary figures
You pointed out to me
Faces of me everywhere in the clouds
by Fion Lim



Keep Me Safe
In your arms I rested
Absolutely cared for
Your masculinity
Kept me safe

by Fion Lim




Back to Short Love Poems

Return from Very Short Love Poem to Homepage