Sweet Teenage Love Poem
Here's a sweet teenage love poem to paint the elated feelings of being in love as a teenager.
A teen romance can be one of the most exciting periods of your life, where all your senses are heightened and your feelings are so raw and strong.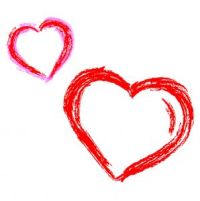 You feel as if you want to be with that person, all the time and couldn't get enough of your love interest.
May the poem below inspire you to create your own special poem to celebrate the love you feel within your very much alive and fired up heart!



You Are My World

I feel giddy when you're near me
I feel ecstatic when you smile at me
I feel euphoric the day you asked me out

Being with you is such a big thing
Being with you makes me feel so proud
Being with you makes me want you more

When we're together my heart beats fast
When we're together my eyes sparkle bright
When we're together my smile is powered up

Since I met you the highs are the highest
Since I met you the lows are the lowest
Since I met you it's never a stagnant moment

You bring such sweetness into my life
You bring such colors into my everyday living
You bring such imagination into my dreaming

When you first told me you love me
My heart nearly overflowed with sheer joy
I couldn't breathe nor trust my ears really

When you held my hand firmly in your hand
signaling to the world of us as a couple
I never wanted to let go of you ever

You are the cutest guy that's meant for me
we could never be wrong if we stay together
wherever you go I'll always be there with you

I will not want to be in a world without you




Copyright © 2009 Fion Lim. All rights reserved.
Look at More of The Best Love Poems

Return from Sweet Teenage Love Poem to Homepage