Short Love Poem
A short love poem might be few in lines, but it could very well contain a person's experiences, expectations and a wealth of emotions.
The following 6 poems illustrate the joy of being with someone you adore and the hopes, fears, and courage you might carry in your heart.
Great encouragement to inspire romantic couples.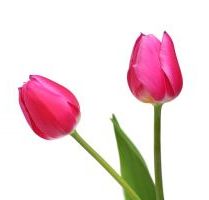 Enjoy Love
In love there's much suffering
Of the tender heart so exposed
Yet there's much to engage and enjoy
Both suffering and joy are two sides
Of the same loving heart
Carry on loving and being kind
by Fion Lim



Love Perfection
Love is such astonishing matter
Drawing forth poetry from a loving heart
Shrouding flaws and weaknesses
Enshrining the best and beautiful bits
Letting us glimpse in our love, perfection
by Fion Lim



A Miracle
To see a miracle everyday
I just have to look at you
And be reminded once again
You are one coming into my life
by Fion Lim



Precious Love
Precious love ought to be
Handle with utmost care
Lest it breaks like fragile glass
Nourish it with loving acts
Pleasing two happy souls
by Fion Lim



Enriching Acts
In love
Nothing is too small
Nothing is wasted
Nothing is senseless
Every loving act enriches
by Fion Lim



Courageous Love
My heart has taken over
Ruling my every thought and action
Casting away doubts and disapproval
Making you the cause I defend with fervor
Loving you takes courage of a soldier
For there's no promised future
by Fion Lim



Back to Short Love Poems

Return from Short Love Poem to Homepage