Short Cute Love Poems
Looking for short cute love poems? Here's a little collection of poems to highlight some of the endearing encounters that go on in romantic couples' lives.
Love isn't all made up of grand moments, more likely it's pieced up of many mini episodes of shared moments that mean a lot to the ones in love, as seen from the poems below...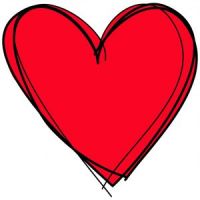 Something More?
Unconsciously I glanced your way
Your eyes on me each time I did
Ritual repeating half a dozen times
Exuding sincerity and patience
Could there be something more?
by Fion Lim



Escalating Interest
After a quick kiss on my lips
We went on separate directions
You saw me on the opposite end
You ran down the escalator steps
You smiled so wide and waved me adiós
by Fion Lim



Twirling Me Around
Twirling me round and round in the garden
Making me scream out in excitement
Catching me should I fall in dizziness
Holding me tenderly to stablize me
Slowing my being and my heart beat
Laughing away like kids you and me
by Fion Lim



Swan Love
Two lovey-dovey swans glided by
Gracefully elegantly peacefully
Curving their necks into a heart shape
Simply by facing each other in love
What a desirable shining love example!
by Fion Lim



Fun Fair
Flashing lights and pumping music
Thrilling rides and haunted houses
Cotton candy and toffee sweets
These mattered little to me
As it's going through a fun fair
With you that made it fair!
by Fion Lim



Bee to Flower
To draw you to me
I gotta let my confidence shine
Holding head high and wearing a smile
Exuding an aura of confidence
You approach me surely
like a bee to a flower!
by Fion Lim






Back to Short Love Poems

Return from Short Cute Love Poems to Homepage