Music - Visitor's Love Poem
by Jessica Stowers
(Marietta, Georgia, USA)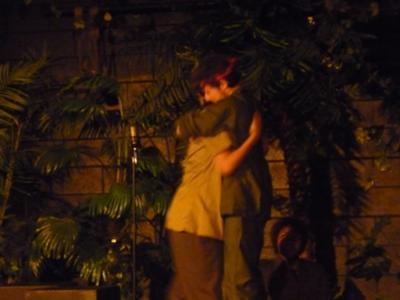 Your voice is that of music.
Each muffled chuckle and whispered "love you" transcends into eighth notes, chaotically yet uniformly dancing within the constricting music lines.

I find myself to be a fool conducting while with you, organizing an undecipherable symphony of you.. for me.

However, amidst the melodious chimes and chorus of whole notes, there is a much needed rest. For even in music there is a moment. A moment to recognize the unique yet capturing sound of mere silence.

Somehow during this mute beauty, I seem to treasure it more than words.