Marriage Proposal Idea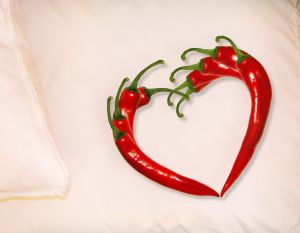 Instead of merely one marriage proposal idea, you'll find five creative romantic proposals on this page.
These ideas on engagement proposals are submitted by site visitors to inspire others. All these ideas don't cost much money, but a lot in terms of creativity and some efforts. Run through each of these and see if any resonate deeply with you.
If you too have an original idea you'd love to share with others, please submit your story here.


---
Marriage Proposal Idea No. 1
Huge Placards
Submitted by: Zeenia (India)
"There is a beautiful idea that I have in mind but that will need a bit of co-ordination. You'll need 4 friends to help you. You'll have to make huge placards and write each word "Will" "You" "Marry" "Me?" on each placard in bold. Then you could take your significant other to the window and in the adjacent building you could signal your friends to put out each placard from their respective windows. And that's when you could also offer the engagement ring to your partner. Your partner would be delighted to see the effort you have put in."



---
Romantic Proposal Idea No. 2
Glow Sticks
Submitted by: Cassandra (United States)
"One marriage proposal idea that I would love if my partner did for me would be, since we live together, I would come home and they would have the entire house light up in blacklights and have "will you marry me" spelled out in glow sticks. I met my partner at a rave so this would be extra special and mean a lot since it would remind me of our younger days."



---
Marriage Proposal Idea No. 3
A Bowl of Creamy Soup
Submitted by: Laura (United States)
"Here's an idea that's sure to take your girlfriend by surprise. A lot of people like to propose over dinner, but they always save the big question until the end, which makes for one nerve-wracking dinner. Plus, girls can always tell when something's up, and acting nervous over a whole evening could really spoil the surprise. Instead, cook them a romantic meal and start with a bowl of creamy soup. When she gets down to the bottom of the bowl, she'll see the message you've had specially printed on the bottom of the bowl (which about a dozen websites can do cheaply and easily). You can write whatever personalized proposal you want to, but a simple "Marry Me (name)" will do just fine."



---
Engagement Proposal Idea No. 4
A Copy of Mixed CD
"When I was ready to propose to my (now) husband I made a copy of the mixed CD he keeps in his truck. I was fairly confident this CD was next to never removed, and that he listened to it every day. It was simply MP3s burned onto a plain CDR, so it was easy to replicate without suspicion. However, when I was duplicating the CD I replaced Track 3 with a prerecorded message. Track three began, and then faded to me. I said a few words about how much I loved him, and wanted him to enjoy this CD every day... Then hit him with the big question. Turned out, he heard it sure enough, on his way to work the next day. And he never made it in because he rushed home to give me my answer! Then, at our wedding, 'Track 3' was our first dance!"



---
Marriage Proposal Idea No. 5
Intended's Favorite Song
"Use that person's favorite song. Re-write the lyrics to include your romantic and personal proposal. Take this person on the roof of a building and have a private dinner with wine and lights and candles. And with your guitar, sing this song to your lover."







Look at More Marriage Proposal Ideas

Return from Marriage Proposal Idea to Homepage