Funny Teenage Love Poems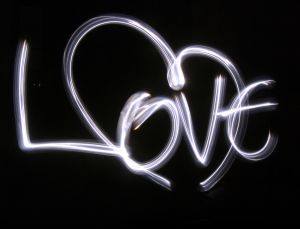 Funny teenage love poems bring out the excitement, intoxicating feelings of having a crush, being in love and enjoying sweet young love.
Teenage love can cause your heart to flip, your stomach to do somersaults and sometimes lead you to behave in ways you didn't know you were capable, or should I say, suddenly incapable of doing, like talking sensibly.
Pour out your feelings into a poem. Declare your feelings through a poem. Weave your feelings into a poem.
I've written these funny teenage love poems based on my own imagination and observations about teenage love since I've left that phase quite sometime ago. ;)
So it'll be wonderful to have teenagers to submit their own love poems to my website to offer a more authentic teenager's perspective on love. Share your poem here.
Dancing Our Dance

You called me on my cell phone late at night
My parents and siblings were already sound asleep
You asked me to come out of the house right away
I looked out the window and there you were
Leaning against your car looking up at my window
A quick look in the mirror that I was alright to go
I quietly tiptoed down the stairs and out the house
You stopped me in tracks by pulling me into an embrace
Then you began to twirl me round and round in circles
In the deserted lane I could only stifle my giggles
My world turned into a kaleidoscope of zillion colors
Till you slowly put me down and with my head in a daze
We held onto each other in a tight embrace for support
When I got my focus back and my nerves were calmed
You continued to hold onto me not uttering a single word
In your embrace we began to gently rock back and forth
Falling into easy rhythm to the thumping of our heartbeats
You and me dancing a couple's dance at midnight this night


Copyright © 2010 Fion Lim. All rights reserved.



Mr. Popular

You were popular in school
Girls were all over you
You just smiled so cute and
You treated people with kindness
You were never arrogant or egoistic
When you said hello at my locker
I nearly passed out in delirium
But I held onto my consciousness
You actually asked me for a date and
My whole body felt as if it's on fire
I could only nod my head in agreement
As I couldn't trust my voice to speak
Lest my lips betrayed my crush on you!


Copyright © 2010 Fion Lim. All rights reserved.




Stealing Glances

You stared when you didn't know
that I knew you were looking at me
I pretended not to know and
you continued to steal glances
We were walking towards our class
again I sensed your gaze on me
this once I couldn't help it but
turned and looked you in the eye
you were so stunned to be caught
your expression put a smile on me
and you almost walked into the door!


Copyright © 2010 Fion Lim. All rights reserved.




Look at More Romantic Love Poems

Return from Funny Teenage Love Poems to Homepage