Engagement Proposals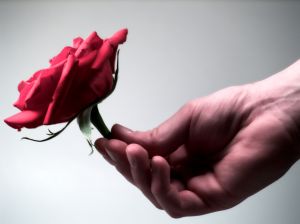 Here's four engagement proposals that made use of creative activities to win your intended's hand in marriage.
Romantic proposal ideas come together with some thoughts, planning and efforts.
If costs aren't an issue, there's many ways for you to create an unforgettable proposal that'll remain in your memories for a lifetime.
The ideas here are all submitted by site visitors.
Want to share your marriage proposal idea with others? Please share your story here.


---
Engagement Proposals No. 1
Unknown Destination
"Here's an idea. Man or woman in the relationship takes his/her partner to an unknown destination. They'll tell the person it's a surprise. When they get to the place that was planned ahead by the person about to propose, they find out they're at a nudist resort! After the would-be-fiance gets over the surprise, at some appropriate time, the proposer pops the question."



---
Engagement Proposals No. 2
Scavenger Hunt
"I would make a kind of scavenger hunt out of this. It would be a surprise that there is a wedding proposal at the end. I would just tell my girlfriend there is a surprise gift at the end. I would send her to neat places like a spa for an hour or a department store for the clues. I would pay for her to spend an hour at a spa and then she would be given the next clue to be picked up with a nice gift at a department store. This way, she would get nice gifts each step of the way leading up to meeting me for the wedding proposal. Hopefully this would help her feel both loved and excited for the next step towards the future with me."



---
Engagement Proposals No. 3
Skydiving
Submitted by: Timothy (U.S.A.)
"If your fiancee and you are the daring and adventurous type, and like skydiving, this idea will be for you. When the two of you are going for an occasional and planned skydive, be ready with the engagement ring you just bought and quickly have it ready in mid-air a few seconds after the two of you are off the plane. And to make this even more memorable, you could do this on 10/10/10 (October 10th, 2010)."



---
Engagement Proposals No. 4
Resort or Farmhouse
"Drive your girlfriend out on a weekend to a resort or a farmhouse not very far from the city, so that that you can go there a day earlier and make a few arrangements to surprise her with your imagination. Hang a 10 feet by 10 feet (or bigger) digital printout of your girlfriend with text written on it and signed by you saying, "I love you more than I can say" or something similar with the help of waiters on a tree or something at the entrance of the resort. Arrange for some fireworks and music of a popular love song edited with HER name in place of the girl's name in the song. The picture, the fireworks and the remixed song dedicated to her will enhance the romantic atmosphere. You could even propose to her at that moment."




Look at More Marriage Proposal Ideas

Return from Engagement Proposals to Homepage